Searching for kitchen and bath furniture can be time consuming as there are so many different search engines and web sites to view. It's difficult to find what you're looking for these days. Our site is designed to assist you in finding that special, local store that carries the products and services you need for creating a custom bathroom or kitchen or providing kitchen or bathroom designs. From a spectacular Italian bathroom with unique bath vanities and modern cabinet doors to European kitchens complete with the kitchen island you fell in love with. We have the store listings and provide details on over 5,000 designs to save you the trouble and hassle of searching for them on your own.
The sites even list bath and kitchen pictures so you can see what the products look like. From bathroom cabinetry imported from Spain to bathroom vanities made in the USA, we have the stores from your hometown listed so you can easily see kitchen and bathroom ideas suited to your taste and budget. If you have always dreamed of a contemporary bathroom with white cabinets, a European bathroom with solid oak bathroom cabinets or a modern bathroom with glass bathroom vanities, you can find all the information you need right here. From kitchen cabinetry and kitchen remodeling to kitchen doors or that unique glass vanity, you will find the materials, accessories and services you need to create that modern and contemporary kitchen or bath or traditional kitchen or bathroom, or Italian custom kitchen or bath of your dreams.
Last added Kitchens & Baths Stores
Glamour Kitchens
Horsham,
PA
, 19044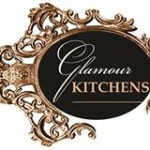 Glamour Kitchens has been offering a stunning product line to its clients since 2001. Family owned and operated, they focus on elegant and functional kitchen and bathroom products that are durable and affordable. Your expectations will be exceeded. Stretching your budget doesn't have to mean skimping on luxurious, quality products.

Kitchens & Baths
More about Glamour Kitchens....
Kitchens & Baths store in Fresh Meadows - Atlantis Kitchens
,
New York (NY)
, 11366
Kitchens & Baths store in Enfield - Bellmont Kitchen & Bath Cabinetry
,
Connecticut (CT)
, 06082
Kitchens & Baths store in Garfield - Garfield Tile Outlet
,
New Jersey (NJ)
, 07026
Kitchens & Baths store in Lockport - Candlelight Cabinetry
,
New York (NY)
, 14094
Kitchens & Baths store in New City - Royal Kitchen Corp.
,
New York (NY)
, 10956
Last Added Kitchens & Baths Brands

Kitchens & Baths store in Lake Oswego - Ovation Design Studio
,
Oregon (OR)
, 97035
Kitchens & Baths store in Anaheim - A Plus Interior Design & Remodeling
,
California (CA)
, 92801
Kitchens & Baths store in East Greenwich - Confreda's Kitchen Concepts
,
Rhode Island (RI)
, 02818

Kitchens & Baths store in Severna Park - Bay Kitchens
,
Maryland (MD)
, 21146
Kitchens & Baths store in Oklahoma City - Urban Kitchens
,
Oklahoma (OK)
, 73118
Kitchens & Baths store in Albuquerque - Davis Kitchens
,
New Mexico (NM)
, 87112

Kitchens & Baths store in Washington - Precision Cabinets
,
District of Columbia (DC)
, 20011
Kitchens & Baths store in Naples - Legendary Kitchens & Baths, Inc.
,
Florida (FL)
, 34109
Kitchens & Baths store in Springfield - Nicely Done Kitchens
,
Virginia (VA)
, 22151
Kitchens & Baths store in Topeka - Countertop Shoppe
,
Kansas (KS)
, 66604