Searching for kitchen and bath furniture can be time consuming as there are so many different search engines and web sites to view. It's difficult to find what you're looking for these days. Our site is designed to assist you in finding that special, local store that carries the products and services you need for creating a custom bathroom or kitchen or providing kitchen or bathroom designs. From a spectacular Italian bathroom with unique bath vanities and modern cabinet doors to European kitchens complete with the kitchen island you fell in love with. We have the store listings and provide details on over 5,000 designs to save you the trouble and hassle of searching for them on your own.
The sites even list bath and kitchen pictures so you can see what the products look like. From bathroom cabinetry imported from Spain to bathroom vanities made in the USA, we have the stores from your hometown listed so you can easily see kitchen and bathroom ideas suited to your taste and budget. If you have always dreamed of a contemporary bathroom with white cabinets, a European bathroom with solid oak bathroom cabinets or a modern bathroom with glass bathroom vanities, you can find all the information you need right here. From kitchen cabinetry and kitchen remodeling to kitchen doors or that unique glass vanity, you will find the materials, accessories and services you need to create that modern and contemporary kitchen or bath or traditional kitchen or bathroom, or Italian custom kitchen or bath of your dreams.
Last added Kitchens & Baths Stores
Kitchen Advantage
North Haven,
CT
, 06473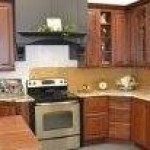 When in the market for renovating your home, look no further than Kitchen Advantage! We offer fantastic products that will transform your kitchen or bathroom into nothing less than a masterpiece. Our esteemed company offers consultation services as well as residential and commercial installation. It is our pleasure serving you.

Kitchens & Baths
More about Kitchen Advantage....
Kitchens & Baths store in New City - Royal Kitchen Corp.
,
New York (NY)
, 10956
Kitchens & Baths store in Meridian - Premier Design Center of Idaho
,
Idaho (ID)
, 83642
Kitchens & Baths store in Columbia - DKB Showrooms
,
Missouri (MO)
, 65201
Kitchens & Baths store in Brighton - KSI Kitchens
,
Michigan (MI)
, 48116
Kitchens & Baths store in Lima - KSI Kitchens
,
Ohio (OH)
, 45805
Last Added Kitchens & Baths Brands

Kitchens & Baths store in Newfield - The Cabinet Source, LLC
,
New Jersey (NJ)
, 08344
Kitchens & Baths store in Livermore - Kitchen Solutions
,
Maine (ME)
, 04253
Kitchens & Baths store in Carmel - Affordable Kitchens and Bathrooms
,
Indiana (IN)
, 46032

Kitchens & Baths store in Naples - Legendary Kitchens & Baths, Inc.
,
Florida (FL)
, 34109
Kitchens & Baths store in Lusby - SKD Studios
,
Maryland (MD)
, 20657
Kitchens & Baths store in Hoover - Cabinet Systems South
,
Alabama (AL)
, 35216

Kitchens & Baths store in Hoover - Cabinet Trends, Inc.
,
Alabama (AL)
, 35244
Kitchens & Baths store in Morgantown - Davis Kitchen & Tile
,
West Virginia (WV)
, 26508
Kitchens & Baths store in Duluth - Lindquist & Company
,
Minnesota (MN)
, 55805
Kitchens & Baths store in Roswell - Schuon Kitchens & Bath
,
Georgia (GA)
, 30075