Searching for kitchen and bath furniture can be time consuming as there are so many different search engines and web sites to view. Itís difficult to find what youíre looking for these days. Our site is designed to assist you in finding that special, local store that carries the products and services you need for creating a custom bathroom or kitchen or providing kitchen or bathroom designs. From a spectacular Italian bathroom with unique bath vanities and modern cabinet doors to European kitchens complete with the kitchen island you fell in love with. We have the store listings and provide details on over 5,000 designs to save you the trouble and hassle of searching for them on your own.
The sites even list bath and kitchen pictures so you can see what the products look like. From bathroom cabinetry imported from Spain to bathroom vanities made in the USA, we have the stores from your hometown listed so you can easily see kitchen and bathroom ideas suited to your taste and budget. If you have always dreamed of a contemporary bathroom with white cabinets, a European bathroom with solid oak bathroom cabinets or a modern bathroom with glass bathroom vanities, you can find all the information you need right here. From kitchen cabinetry and kitchen remodeling to kitchen doors or that unique glass vanity, you will find the materials, accessories and services you need to create that modern and contemporary kitchen or bath or traditional kitchen or bathroom, or Italian custom kitchen or bath of your dreams.
Last added Kitchens & Baths Stores
DKB Showrooms
Columbia,
MO
, 65201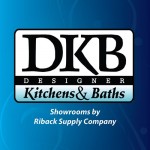 For over 25 years, DKB Showrooms has been helping bring dream kitchens to life for people all around Missouri. Simple upgrades like new counters or cabinets, or total a total revamp of your entire kitchen can be accomplished with ease. You, too, can rely on the expertise and professionalism that comes along with a DKB kitchen, by contacting them today and getting the process started.
Kitchens & Baths
More about DKB Showrooms....
Kitchens & Baths store in West Branch - M's Kitchen and Bath Studio
,
Michigan (MI)
, 48661
Kitchens & Baths store in Little Rock - Advanced Bath & Kitchen
,
Arkansas (AR)
, 72202
Kitchens & Baths store in Lawrenceville - Bellacina Kitchen & Bath
,
New Jersey (NJ)
, 08648
Kitchens & Baths store in Minneapolis - Belle Kitchen
,
Minnesota (MN)
, 55405
Kitchens & Baths store in Bloomington - Cabinetpak Kitchens
,
Minnesota (MN)
, 55425
Last Added Kitchens & Baths Brands